Security
Network Security and Computer Data Security for Businesses in Northern Alabama and Mississippi.
Are You Scared That A Computer Virus Or Hacker Might Put You Out Of Business? "Is losing a laptop or flash drive with my private business information on it really that big of a deal?" Has this crossed your mind?
With Computer Data Security solutions to protect your business, you can stop stressing and get the Security and Virus protection you need. Our cost-effective solutions for Wireless Network Security have helped business like yours in Northern Alabama and Mississippi stay safe from the many online threats of today's marketplace.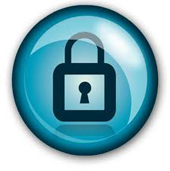 With a well-designed security solution from Integration, your business gets:
Safety from online predators, with comprehensive solutions for your data security management.
Security diagnoses for your business, to make sure you get a network security solution to cover it all.
Stress-free days, with security that makes using the Internet as safe as possible.

Our holistic approach to network security means you can truly secure your business and focus on achieving more.
Integration designs security solutions that are customized to meet the unique challenges your company faces. Helping companies in Huntsville, Decatur, Madison, Athens, Hartselle, Moulton, Northern Alabama and Mississippi, we provide Wireless Network Security services you can really count on.
If your business could benefit from PC protection, data security management, Internet security, network and data security, spyware protection, computer data security, wireless network security, or virus removal, we've got it.
Don't risk everything you've worked for. Protect it all, with Spam & Virus Removal and Computer Data Security that's truly reliable.
---
Areas Covered
We provide a range of Computer Support, Network Services, IT Consulting, Backup Data and Recovery, Vendor Management, Virtualization, Hosted Software, Email and Spam Protection in North Alabama including Huntsville, Decatur, Madison, Athens, Hartselle, Moulton, Cullman, Birmingham, Florence, Muscle Shoals and surrounding areas.